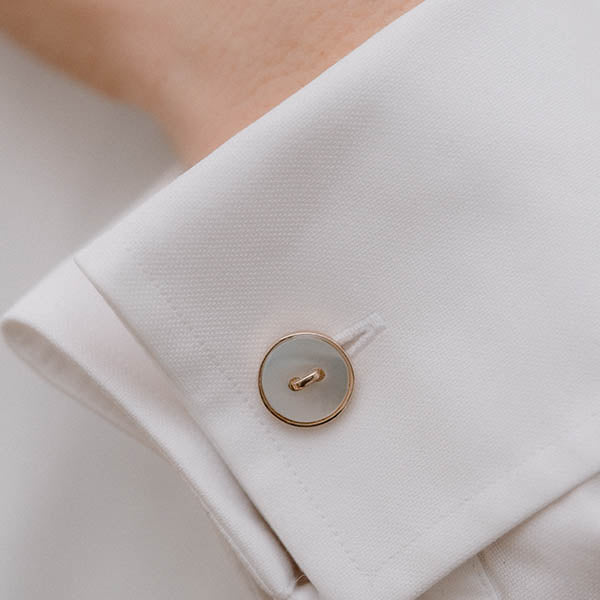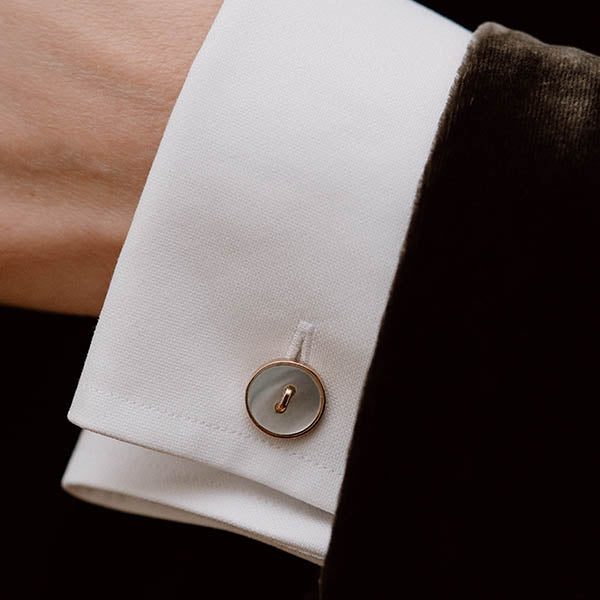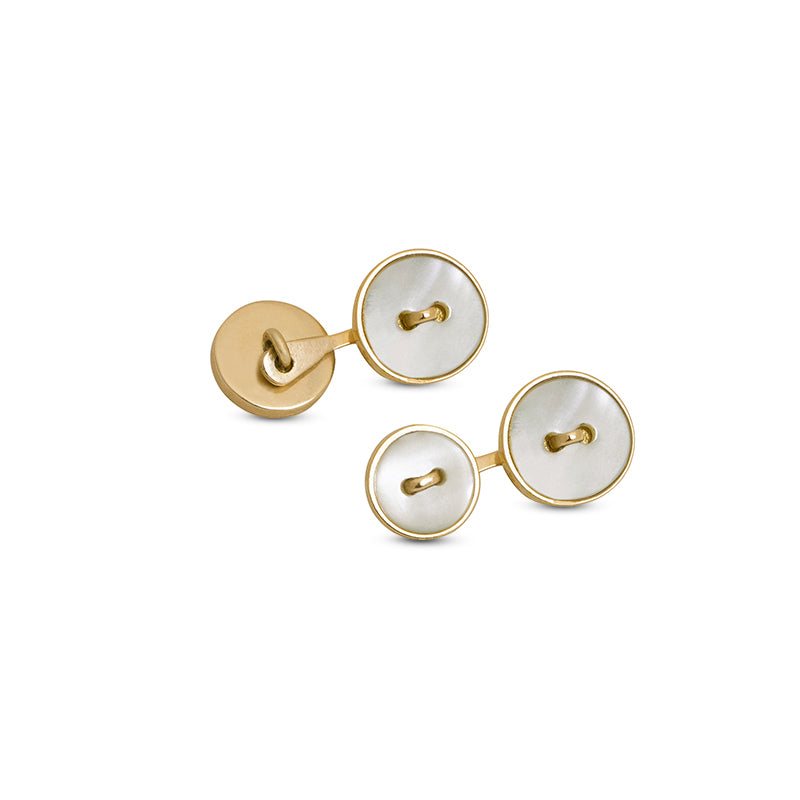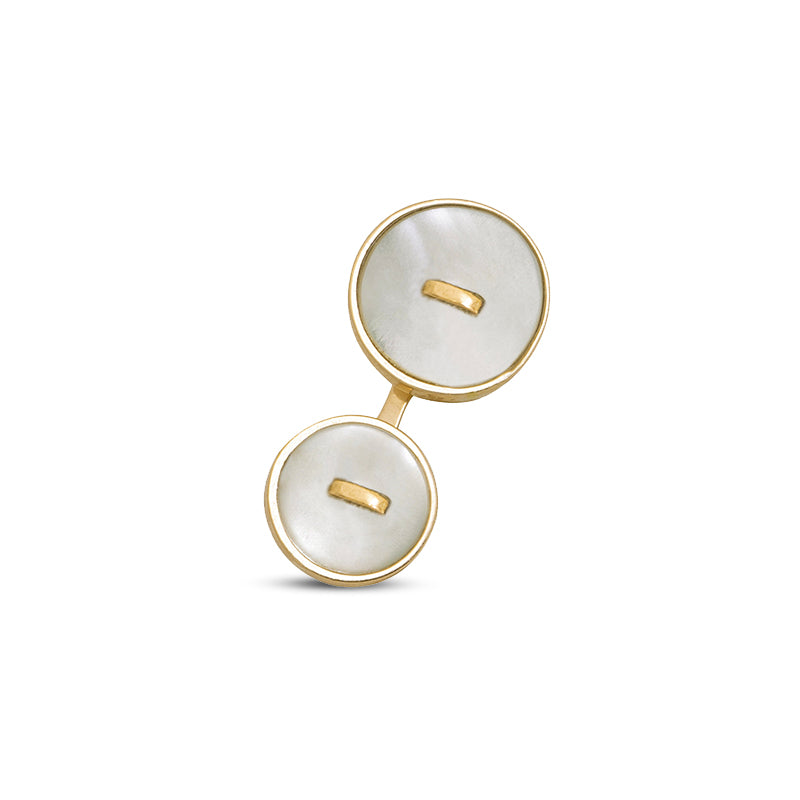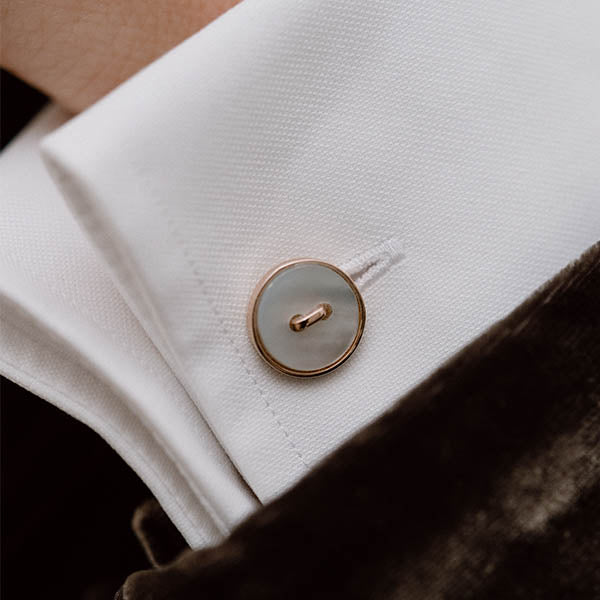 The Ermes cufflinks, crafted in 9-karat yellow gold, feature two white mother-of-pearls of different sizes enclosed in a gold frame and connected by a rigid link.

Perfect for embellishing the french cuffs of your shirt with gold during a ceremony or an elegant event. Both for her and for him.

The cufflinks are Made in Italy and are handmade. The craftsmanship of the product makes each piece different and unique. All mother of pearls are natural and may vary slightly in shape or color tone - this is their true beauty.

You can check out the Size Guide here .
Shipping to Italy (€10): 5-6 working days.
International shipping (€25): 11-12 working days.
Returns and exchanges within 14 days of order delivery.
For more information see the details here .